We recommend various types of school glass display cases which are designed especially for the requiremnts of educational institutions. The school glass display cases are the place where very important information for the student community is displayed
The glass display cases differ between each other by:
opening system: opening upwards or sideways
the number of doors: single, double or sliding
the type of base surface located inside notice board: magnetic, cork or material surface
Aluminum profiles that form the construction of glass display cases are anodized.
We use modern technologies for production, which guarantee high quality of products.
Our Glass Display Cases Offer
DEEP CABLET TYPE GG-KAR
AVAILABLE DIMENSIONS:
800 x 1000 mm Depth: 100, 150, 200 mm
1000 x 1000 mm Depth: 100, 150, 200 mm
1200 x 1000 mm Depth: 100, 150, 200 mm
1500 x 1000 mm Depth: 100, 150, 200 mm
2000 x 1000 mm Depth: 100, 150, 200 mm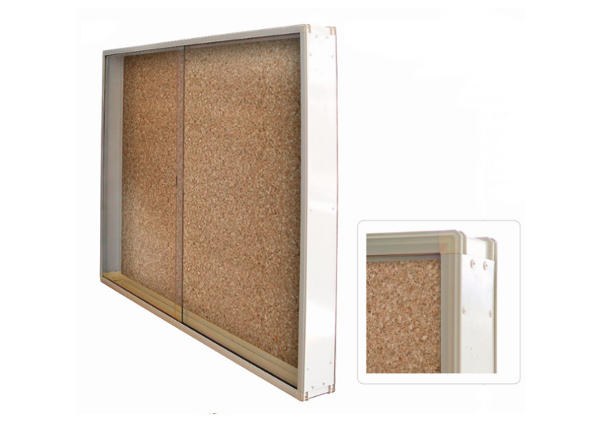 GABLOTA PŁYTKA TYP GW-KAR
AVAILABLE DIMENSIONS:
800 x 1000 mm
1000 x 1000 mm
1200 x 1000 mm
1500 x 1000 mm
2000 x 1000 mm